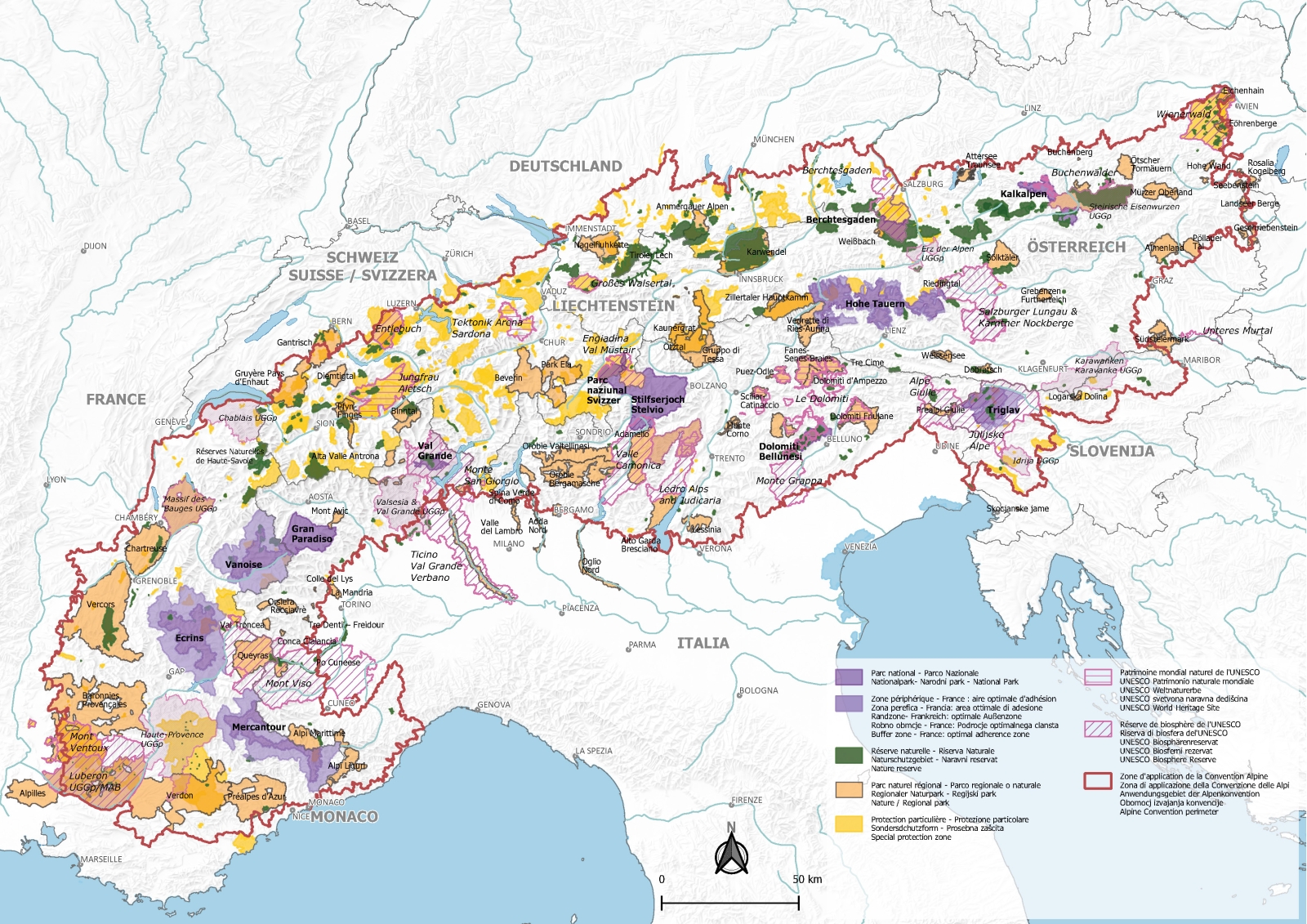 Source: GIS ALPARC
A selection of thematic maps showing the protected areas in the Alps and created from the information in ALPARC's geographic information system.
Feel free to send us any information that you have, particularly new geographical information (e.g. park or reserve limits), that you feel could usefully be included here and in the GIS database. Please send all information to: info@alparc.org
Thank you!
---
Resources linked to the article

Mapping and listing of all the organisations which are member of the ALPARC association, as well as the protected areas managed by these organisations.
Thank you for contacting us at info[at]alparc.org if you notice any mistake or missing data!
Here, you will find thematic maps